AIRFast system is a platform to preview and download satellites data in a fast way. The key functions: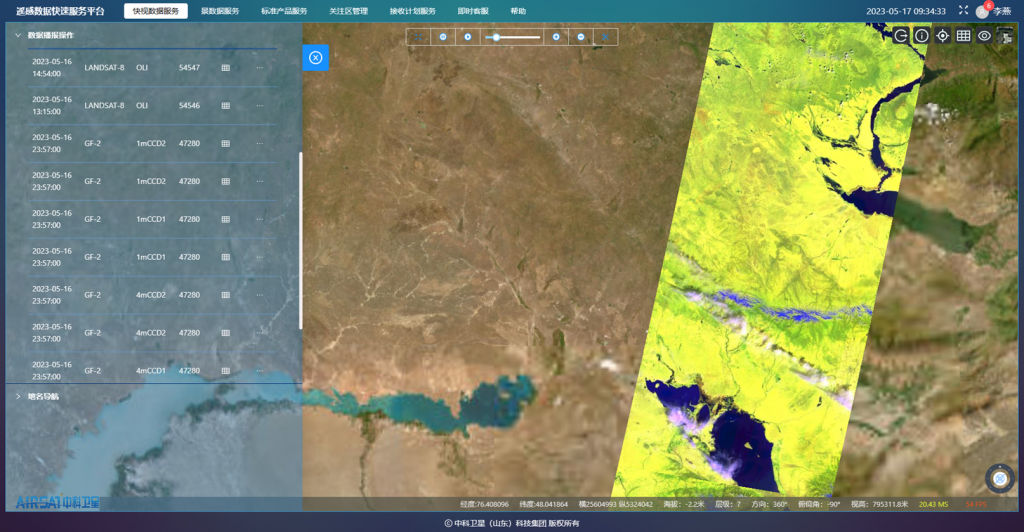 Main features:
Satellite orbit forecast

The schedule of each satellites.

Satellite data preview

Can linked to the schedule time, territories, satellite types.

Satellite data download

To download the data from our server

Customization of the territories

That is manageable by customers.
AIRFast key advantages:
Fast

AI module for image enhancement, Trajectory analysis, Geometric positioning, and vector repositioning
As fast as 15 minutes to be previewed
As fast as 30 minutes to be downloaded

Big Data

Tens of available satellites resources including Landsat, GF series, ZY series, Envi series.
AIRSAT SAR data will be available in the system soon.

Expanding land stations

Now available 5 stations: Beijing, Kashgar, Sanya, Kunming, Arctic. More is in construction

Data pushing

Push the data to specific territory, by specific satellite, in specific time.
For more information, please don't hesitate to contact us